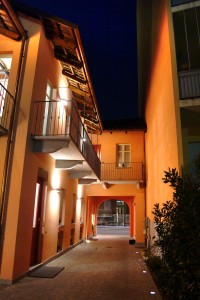 Genuine, strictly Piedmontese food is served in the cellar, with its beautiful original barrel-vaulted ceiling made of brick. The capacity is 35 seats in the dining room and 50 seats outdoors (terrace).
Lunch: first and main course of the day € 10.00 including water and coperto.
In our Restuarant you can reserve the room and the terrace (from 12:00 to 17:00 and 18:00 to 24:00) for parties of: school, birthday, baptism, confirmation, graduation, etc. menus  from € 20.00 excluded drinks.